SEE ALL RESOURCES
Understanding the real-world impact of funded research – a webinar for healthcare governments and funder organisations.
Do you fund research and want to be able to track the impact of that research and its downstream effects? 
Join us to learn about BMJ Impact Analytics with our Senior Partnerships Manager, Manisha Bolina. In a world of academic metrics, it is hard to understand the real-world impact of research. BMJ Impact Analytics makes it easy to find, track, and share the real-world impact of funded research on health and social care. Tracking where it's cited in clinical guidance and health policy worldwide.
Join this session to learn more!
Date: 
Tuesday 31st October 2023
4-5 pm GMT
Audience: Government healthcare agencies and Funders
About our host: Manisha Bolina, Senior Partnerships Manager, BMJ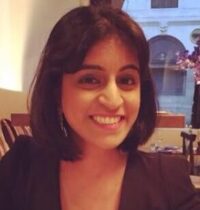 Manisha Bolina has over a decade of experience working in scholarly publishing with STM publishing, universities, libraries and research administration departments worldwide. For the past five years, Manisha has been working with cutting-edge AI technology for semantic search with Yewno, then at Digital Science, where she was a Product Specialist for Dimensions and Altmetric and now at BMJ to launch BMJ Impact Analytics.