SEE ALL RESOURCES
Join our upcoming webinar! Analyze and Evaluate Real World Impact – Policy, Clinical Guidelines, and Point of Care Data
Learn about BMJ Impact analytics with our Senior Partnerships Manager, Manisha Bolina. In a world of academic metrics, it is hard to understand the real-world impact of research. New! BMJ Impact Analytics helps you quickly find, track, and share citations in clinical guidance and health policy. We shall use examples from Academic institutions, Funders, Governments departments and Pharma.
Join this session to learn more!
Date: 
Wednesday 12th July 
3pm to 4pm (BST)
About our host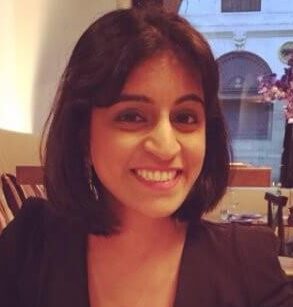 Manisha Bolina has over a decade of experience working in scholarly publishing with STM publishing, universities, libraries and research administration departments worldwide. For the past five years, Manisha has been working with cutting-edge AI technology for semantic search with Yewno, then at Digital Science, where she was a Product Specialist for Dimensions and Altmetric and now at BMJ to launch BMJ Impact Analytics.